Brand awareness stems from media visibility and clear communication. Turn your music career into something to talk about.
Achieve Effective Results & Increase Visibility
Launch your next music release, special event or concert tour with the power of Rising Artists' press release writing & distribution service.
With our vast and growing network, sharing your story through us makes an impact on the music community and hundreds of media channels. Let your news make waves and your efforts reach new heights. 
Your press release will be distributed to the following brands and more: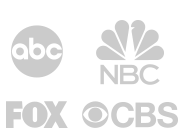 Enter your title
Enter your description
Enter your title
Enter your description
Enter your title
Enter your description